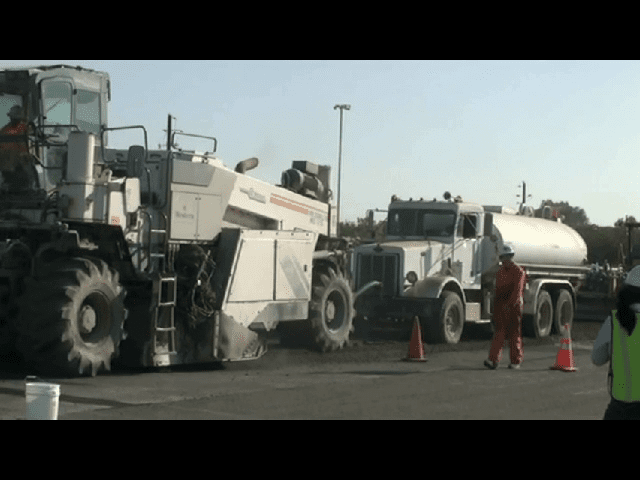 The test section was complete by the donation of Equipment and Time by Western Stabilization and Teichert Construction, UC Davis furnished all binding products.
All test sections where done at 13 inches depth, which consisted of 5 inches A.C. and 8 inches of 2 AB with a Soil Weight of 135.
5 inches of A.C. was placed over entire test site after treatment, followed by Caltran's Road Simulator for the testing of each section. All test information will be published at the completion of work.
Treated Sections are as follows
4% Cement 6. Emulsion – 5%
5% Cement 7. Pulverize only
6% Cement 7A. Pulverize only
6%Cement48HourMicroCrack
Cold Foam – 1 ½% Cement and 3% PG-110 oil.