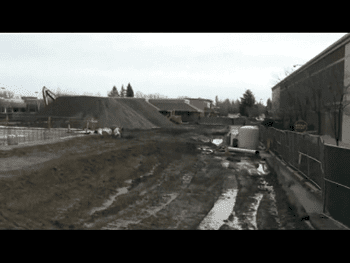 Sports Authority Sacramento, Ca. Dry-Up
Western Stabilization – Our Winterization/Dry-Up of your site eliminates down-time. It allows you to go back to work and start construction just one day after the completion of the soil treatment. The beauty of our Winterization/Dry-Up is that it protects your site throughout the entire construction project.
One treatment is all it takes.
You can even winterize your site well before winter sets in. This process saves you money in the long run.
You can potentially gain some structural value when you winterize your site. Western Stabilization's Winterization/Dry-Up process reduces expansion and increases the strength of the soil, allowing you to decrease the rock and pavement sections. Winterization/Dry-Up gives your engineers options in designing structural sections that can save you money.
Back to Work in 1 -3 Days or
1-3 Months? You decide.